If you have a PhonePe account that you're looking to Delete PhonePe Account Permanently, then you're in the right place.
In this article, you will get short and brief information about how to deactivate a phonepe account easily.
I don't recommend anyone to delete such kinds of helpful apps.
Since 2017, when UPI was launched, it has helped us a lot and our valuable time.
Now we don't need to go to Bank to transfer the balance from one account to another.
Important of PhonePe
PhonePe is one of the most popular digital wallet platforms in India and also PhonePe is India's no 1 UPI application. established back in 2015.
By PhonePe, we can Recharge, Pay Bills like (Electric, Gas, Water, Broadband, etc), Shop, Ticket Booking like (Bus, Train, Flight, Cinema, etc) within a click from our Smartphone.
It saves our valuable time and we will get some cashback too.
Reason Delete PhonePe Account Permanentlyte PhonePe
There are a lot of reasons behind deleting the PhonePe Account permanently.
If you have multiple PhonePe accounts then can delete your account.
If you have switched your UPI-based number then also you can close one PhonePe account.
A few users also delete PhonePe account because of their customer service or not giving cashback offers like before.
Some Condition before Deleting PhonePe Account
In order to completely deactivate your PhonePe account, 1st you need to disconnect your bank account from the PhonePe account.
Additionally, clear all the transaction history on the app for more privacy of the users, and then Deactivate the PhonePe account.
Also, Check out
How to Remove Bank Account from PonePe
In order to completely delete your PhonePe account, you must disconnect your bank account from your account. Follow the steps below to do so.
Open the PhonePe app and click on the My Money option at the bottom
On the next page, click on Bank Accounts under Payments section
Click on the bank account you want to remove
Scroll down the page and click on Unlink Bank Account
Click on Unlink on the pop-up that comes up
After removing the bank account from PhonePe then you can proceed to deactivate the PhonePe account.
Delete PhonePe Account Permanently on Mobile Android / IOS
Open PhonePe App >> Tap on the question mark on the above section (?)
Now Click on Profile on the Help section.
Click on My PhonePe Profile.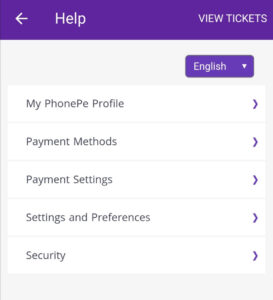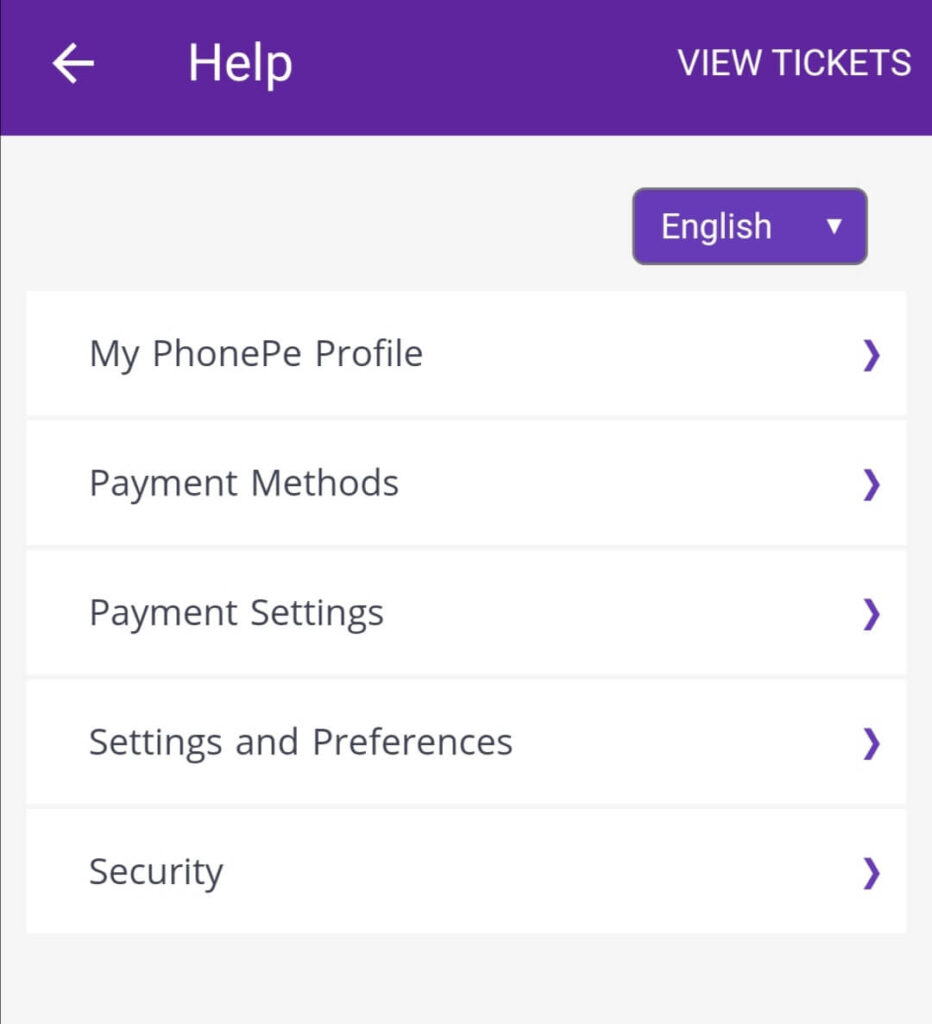 Click on My PhonePe Account Details.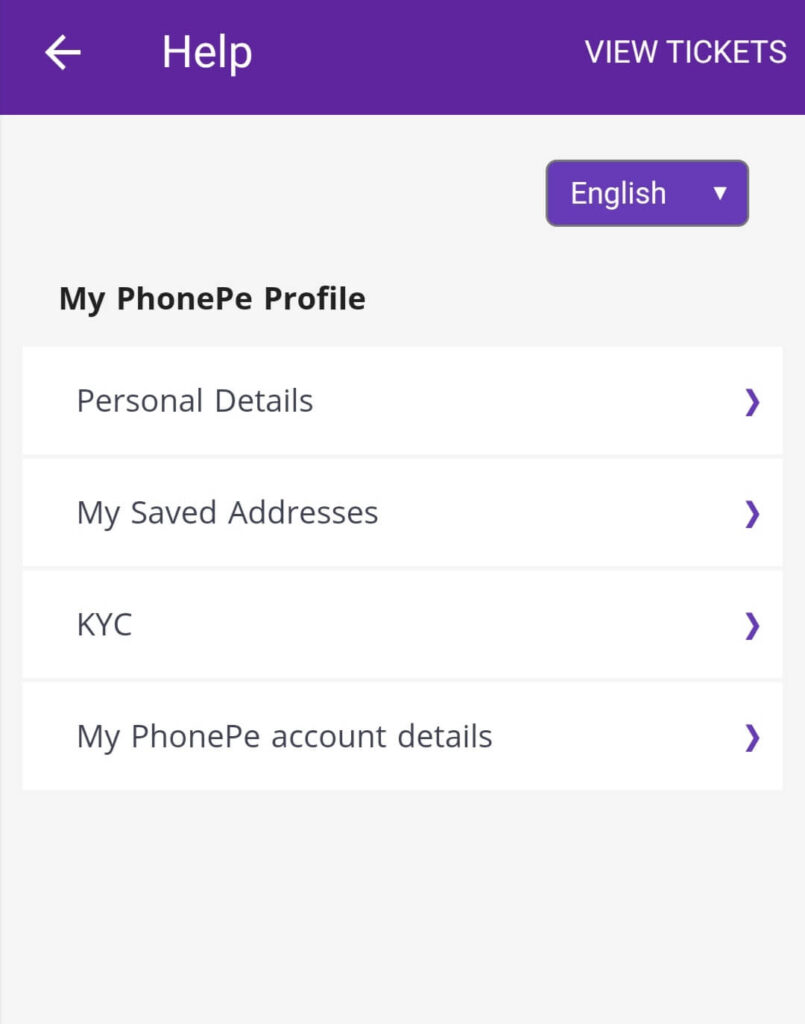 Select Permanently Deleting My PhonePe Account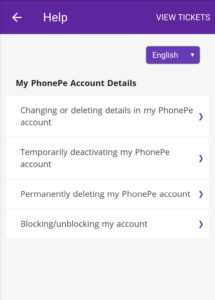 After selecting the Permanently Deleting My PhonePe Account option, they take you to the next page there will have 4 options to select which one is best for you.
Permanently Deleting My PhonePe Account options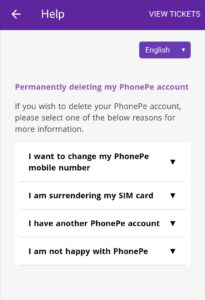 I want to change my PhonePe mobile number
I am surrendering my SIM card
I have another PhonePe account
I am not happy with PhonePe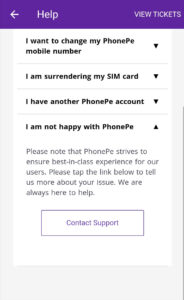 I am not happy with PhonePe >> click Contact Support >> Select language.
Answer all your problems related to PhonePe. The PhonePe support team will reach you through Phone Call or Email within the next 24 hours.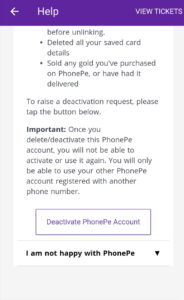 In my opinion select I have another account >> After this Deactivate PhonePe Account.
Conclusion
how to deactivate Phonepe account and how to delete phone pe account permanently are the main question. In this post, we clearly explained how you can Delete PhonePe Account easily