how to create a PayPal business account?
If you're someone who sells products or services online, PayPal is an easy and secure way to accept payments for your work.
You can accept payments via a Personal account, creating a Business account is the best for those who are full-time digital services seller or any other creator (Digital marketer, Blogger, Freelancer).
PayPal business account is used to receive, and transfer money easily to the other country.
The business account offers additional options and features that aren't available on personal accounts, such as multiple methods of accepting payments.
In business accounts, the main feature is to accept payment and make payment.
If you want to set up your own PayPal business account, in this you will get an idea. It will only take a few minutes, to set up your PayPal Business Account.
How to check your IFSC Code
Set up a PayPal Personal Account for Free
1.) To Visit https://www.paypal.com, and click Sign Up.
2.) First, we will open a personal account, and after that set up a Business account.
Enter your Mobile Number
3.) After entering your mobile number, will get OPT, enter that OPT here.
4.) The next step is no enter your Email & Password.
5.) Enter your full name and other mentioned details. Click the check bot and Agree and create account
6.) The next step is to connect your Debit or Credit card to Paypal account
7.) After entering your card details click link card, and you will get a net banking notification to confirm. For that they charge 2 rupees.
After that, the next page will look like this.
8.) Click go to your account, It directly takes you into your account dashboard.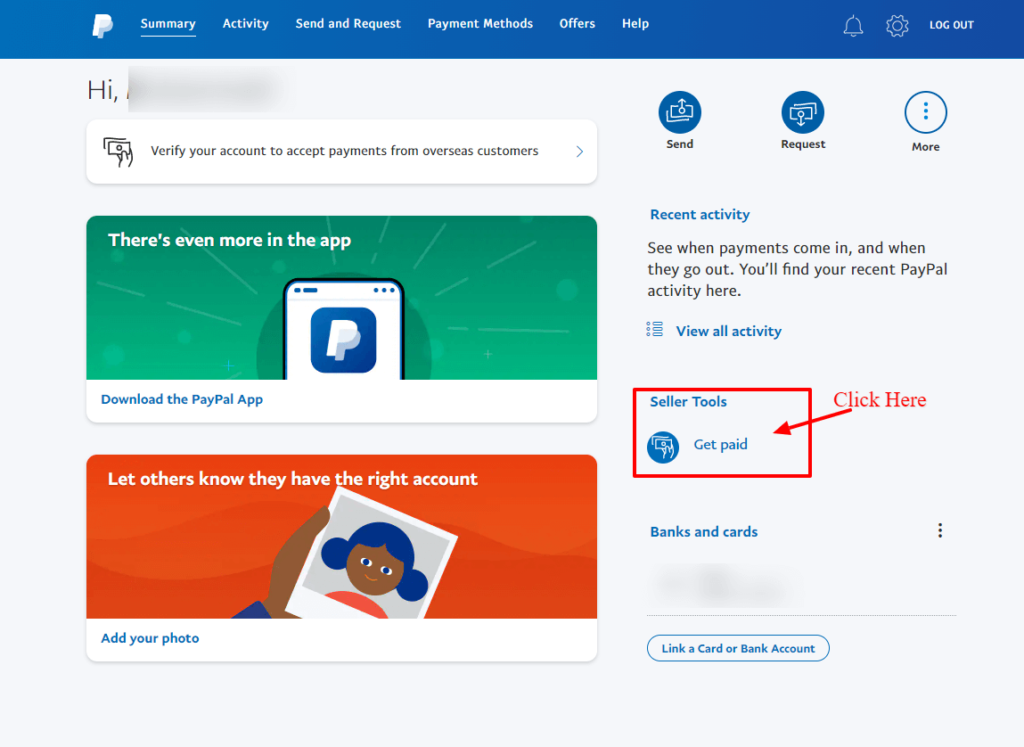 This is your dashboard of Personal account, on here we convert a Personal account into a Business account.
Before upgrading, you have to confirm your email for that, go to your Gmail, and confirm.
click on get paid.
PayPal Business Account Set up
Check out these
After confirming click Link a bank account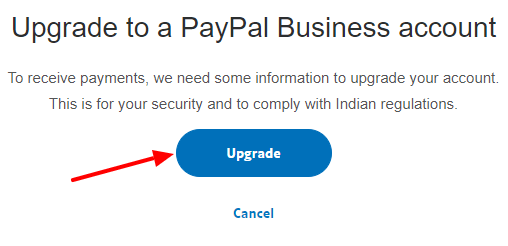 9.) On this, we are creating a PayPal Business Account, click to Upgrade.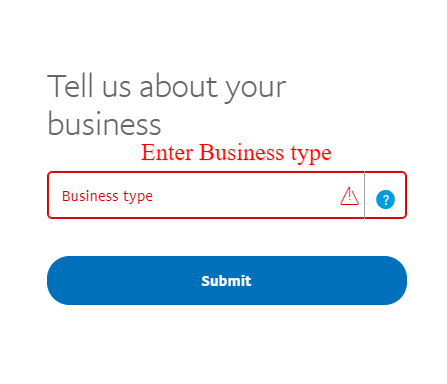 They ask you about your business ( enter individual) and submit.
10.) After submit they ask you to describe your business, enter all details of your business.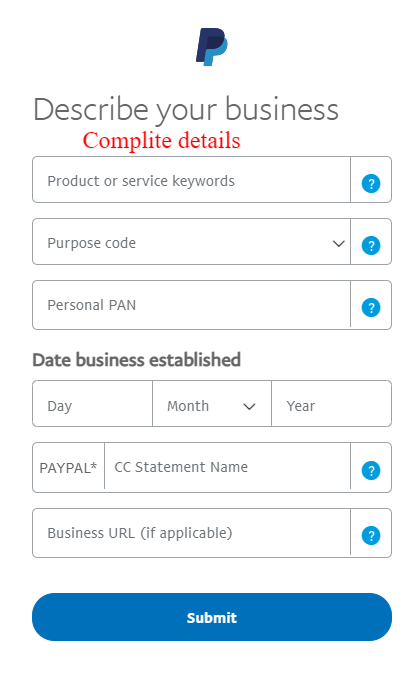 My suggestion will be to enter
product or service section (Advertising)
Purchase code will be (Advertising P1007 code)
Enter PAN card number
When you started your business
Optional for URL
Submit
11.) Tell me about your business

On this page enter your date of birth. If your address and business address some keep check box checked, if not then change your business address.
Click on Agree and Continue.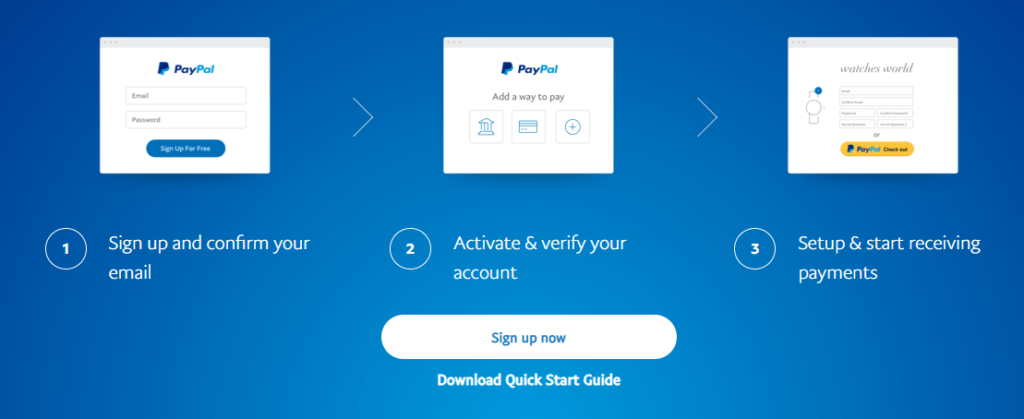 Conclusion
Full detailed and imaged explanation of Creating a new account,
On this, I have shared some Gyan (Knowledge) about creating a PayPal account.
I think this helped you to create a PayPal Business Account.
If it helped then share with friends.