Amazon affiliate banner on a Blog is easy, for that you need to have an Amazon affiliate account.
There are a few techniques to add Amazon affiliate Banners on the blog. But easy is adding Affiliate links.
The best thing about adding Amazon affiliate links on a blog post is also easy by clicking the link given on Amazon SiteStripe.
Adding an Amazon affiliate banner on a Blog is a little tricky, but easy.
Also Readable
How to add Amazon Affiliate Banner on Blog
Adding Amazon affiliate banners to the blog post. Amazon is the largest shopping online platform. Here we can also earn money through Affiliate Marketing for that we should show amazon ads on our website.
Amazon ads banners are used as ads, if the user clicks and purchase any product you will earn money.
Note:- All the images are taken from Amazon for explaining purposes.
step 1
First signup for your Amazon Affiliate Program for the Home page.
step 2
After Login. In your Dashboard, you will get Product linking on the menu section on that drop-down menu second one is Banners. On there you have a size, which one you want to click on that.
step 3
After Clicking the size you will get a Banners design below you will get HTML coding, Copy that code.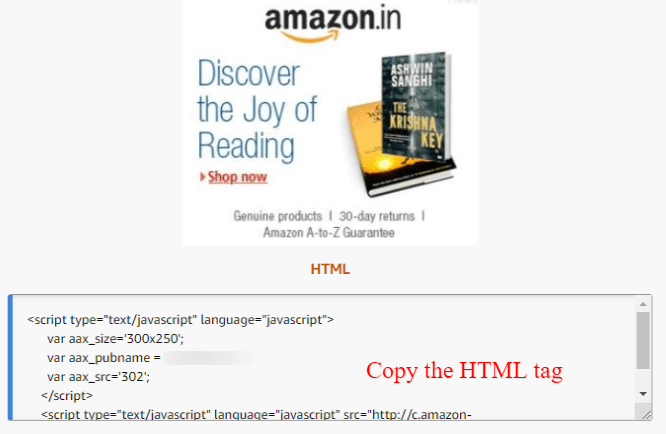 step 4
After copying the HTML tag, Open your Blogger / WordPress dashboard. On blogger click the layout option, then select where you want to show Amazon Ads banners.
step 5
Go to Add a Gadget on that select HTML/JAVA script
After Click HTML/JAVA script, it will open a new window on there you will paste. what you are copying from the Amazon dashboard.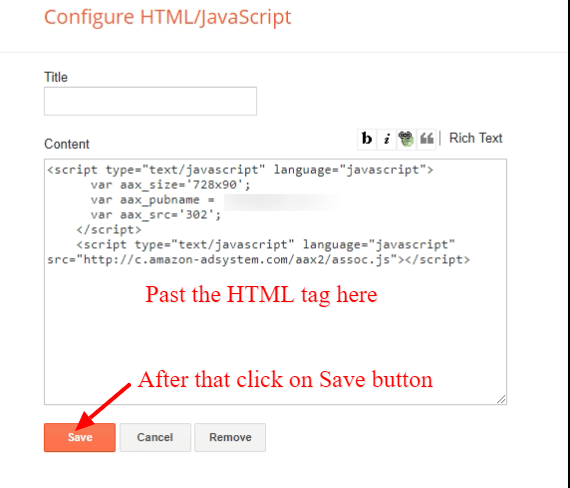 step 6
After pasting the HTML tag click on the Save button.
Also Checkout
How to Add Amazon Affiliate Banners on Post
In your blog post, you want to show Amazon Affiliate Banner ads to promote their product, and to generate commission.
Adding an affiliate banner in between the post is also the same as given above. But a minor change is your adding ads in between the articles
NOTE
Till step 1 to step 3 are the same procedure, Login to the dashboard, Click banned ads and Copy the required size ads. After Copying the HTML tag, go to your Blogger dashboard
step 1
In your Blogger dashboard click on New Post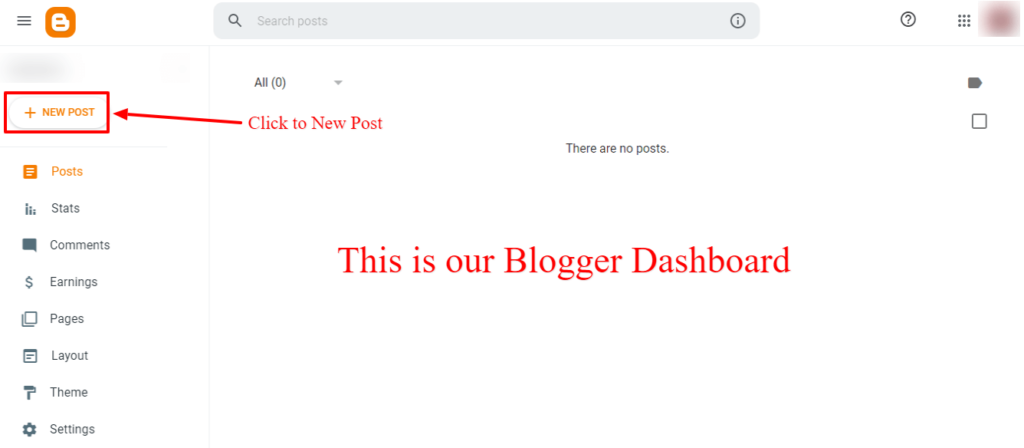 step 2
In New Post, your writing reviews of a product or anything. After writing the article click the (<>) icon and <>HTML view.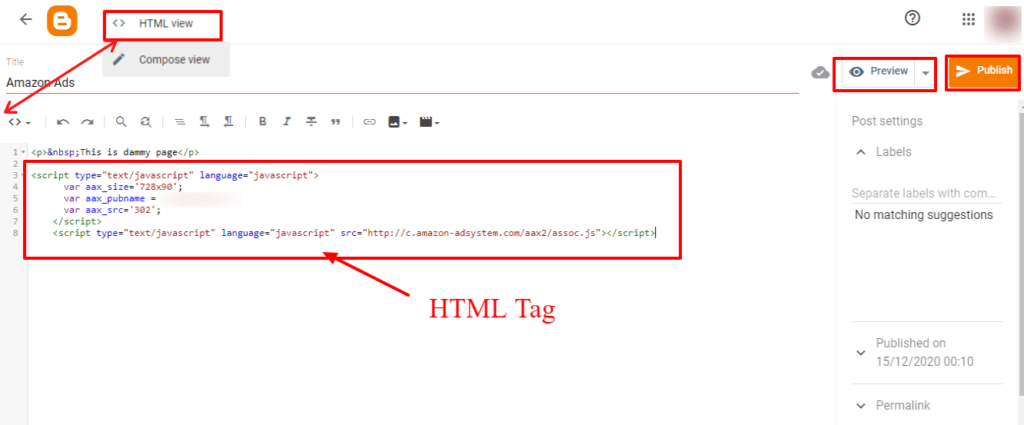 On the HTML view, you're pasting the HTML tag, where you want to past, what you're copied from amazon
step 3
This is the Preview of the Amazon Affiliate Banner ad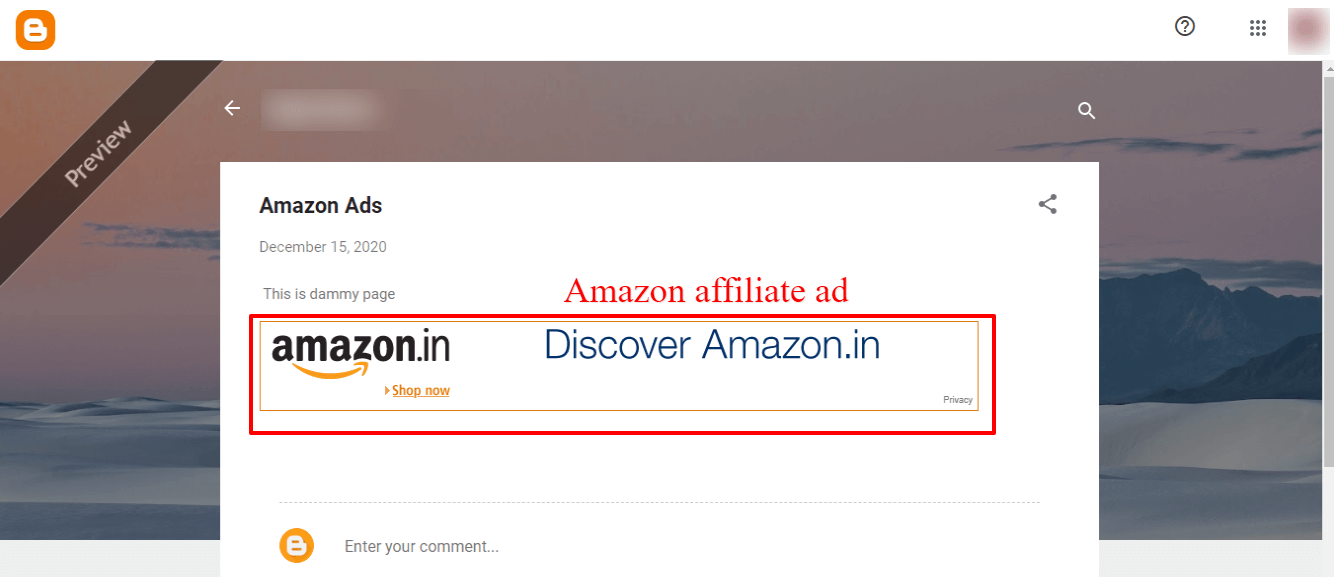 after this publish
Conclusion
I hope this post was helpful to you. How to add Affiliate ads on Blog along with in between the post.
If you have any questions related to Amazon Affiliate Program Comment down below.